THIRD SUNDAY OF EASTER
18th April, 2021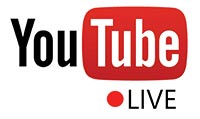 MASS TIMES AND INTENTIONS FOR NEXT WEEK
Sun         11.30am               Sunday Mass
Mon        10.00am                 Mass of the day
Tues        10.00am                Mass of the day
Wed        10.00am                 Mass of the day
Thurs      10.00am                Mass of the day
Fri           10.00am                Mass of the day
7.30pm               May McConnell (1st Anniversary) and Roy McConnell
Sat            10.00am              Tony Murphy
6.00pm             Vigil Mass
Next Sunday Will Be Vocations Sunday.
"St Joseph – the Dream of Vocation" is the theme of Vocations Sunday 2021. We prayerfully reflect on the vocation of all Christians, a call to serve others in our Church and world that is rooted in our baptism. More particularly, do you hear a call to the diocesan priesthood, the permanent diaconate or consecrated life? Speak to your local priest or the Diocesan Vocations Directors, Fr Raymond Donnelly, (Email: raymonddonnelly1@gmail.com; Phone: 028 (048 from ROI)-66322075), or Deacon Martin Donnelly (Email: deacon@st-michaels.net; Tel. 00442866322075 or email the National Vocations Office: email:  info@vocations.ie.
Knock Shrine offers Virtual Pilgrimages
This year, as we find ourselves in unique and challenging times, pilgrimage Masses will be broadcast online from Knock Basilica every Sunday at 3pm. The schedule for the afternoon will include the praying of the Rosary at 2.30pm, followed by Mass and Benediction at 3pm. The celebrant will be Fr. Richard Gibbons, PP, Rector at Knock Shrine. Daily Masses continue to be broadcast on the Knock Shrine website and Facebook page at 12 Noon and 7.30pm, with Rosary at 7pm. Sunday Mass Is Broadcast At 12 Noon, Rosary At 2.30pm and Mass a
t 3pm. For further details, please see www.knockshrine.ie
Recently Deceased: You are asked to pray for –
Lawrence McGirr, Altamuskin
May he rest in the peace of Christ.
Diocesan Service Of Light For Confirmation (Online) – Wednesday 21 April at 7.30pm.
Bishop Duffy will lead a Service of Light for all the Confirmation candidates across the diocese – and their families and school communities – on this Wednesday, 21 April 2021 at 7.30pm, in St Macartan's Cathedral, Monaghan, via www.clogherdiocese.ie and the Diocese of Clogher Facebook page. Every candidate and family, including the wider parish family, is invited to take part in this online.
Hearts On Fire! A series of video resources for the young people preparing for Confirmation, and their families and school communities, have been compiled for the Diocese of Clogher and are accessible via Hearts On Fire Confirmation Preparation – Diocese of Clogher (clogherdiocese.ie) Accompanying workbooks have been delivered to schools.
Adoration of The Blessed Sacrament
Eucharistic Adoration is a time to help foster a spirit of prayer, worship and adoration of Jesus truly present on the altar. From this Wednesday forward Adoration will take place in the main body of the Church to enable those housebound or at home to adore The Blessed Sacrament live over the webcam. We would also like to take this opportunity to encourage more parishioners who are physically able, to spend time throughout the day before the Blessed Sacrament in person. This is an opportunity for personal prayer each Wednesday from 10.30am – 6.00pm.
The Saints Encourage Us to Go to Adoration
"Whenever I go to the chapel, I put myself in the presence of our good Lord, and I say to him, "Lord, I am here. Tell me what you would have me to do"…. And then, I tell God everything that is in my heart. I tell him about my pains and my joys, and then I listen. If you listen, God will also speak to you, for with the good Lord, you have to both speak and listen. God always speaks to you when you approach him plainly and simply."- St Catherine Labouré
Act of Spiritual Communion
My Jesus, I believe that you are present in the Most Blessed Sacrament.  I love you above all things, and I desire to receive you into my soul. Since I cannot at this moment receive you sacramentally, come at least spiritually into my heart. I embrace you as if you were already there and unite myself wholly to you. Never permit me to be separated from you. Amen
Supporting Your Parish by internet banking
For those more familiar with internet banking the alternative way of making a donation to the parish is directly into the parish account,
Account Name CATHOLIC PARISH OF DONACAVEY NO. 1 ACCOUNT 8 High St., Omagh, Co. Tyrone, BT78 1BH
Account No: 02134-007  Branch Sort Code: 93-80-41 BIC: FTBKGB2B  IBAN: GB26 FTBK 9380 4102 134
GAA Corner
Club Membership – please make arrangements if you have not done so to register for the year. Klubfunder.https://www.klubfunder.com/…/fintona…/Membership… If you cannot pay by Klubfunder please contact Kieran / Mike. Foundation Footballers will be holding a registration morning on Saturday 17th April  10am – 11am.  This is an opportunity for our future stars to join the club  .Contact  Nessan if you have any questions 07927189882 . If anyone is interested in joining the club at any other age group , please contact our Youth Officer Mark 07979245317.