SECOND SUNDAY OF ADVENT
4th December 2022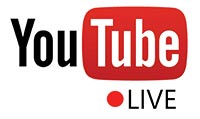 MASS TIMES AND INTENTIONS FOR NEXT WEEK
Sun        11.30am               Sunday Mass
Mon       10.00am                 Mass of the day
Tues       10.00am                Anne and Mark Fleming
Wed       10.00am                  Private Intention
Wed         7.30pm               The Immaculate Conception of the Blessed Virgin
Thurs     10.00am               The Immaculate Conception of the Blessed Virgin
Fri          10.00am                No Mass
7.30pm                  Maurice McCloughan
Sat          10.00am                 Seamus Campbell (1st Anniversary) and Jackie Campbell
Patsy Dorrian
6.00pm                 Vigil Mass 
Recently deceased: You are asked to pray for –
John Clogherty, Meadowbrook, Fintona
Pauline Girvan, Galbally
Eternal rest grant unto them, O Lord, and let perpetual light shine upon them. May their souls and the souls of all the faithful, departed, through the mercy of God, Rest in peace. Amen
The Feast of Immaculate Conception
The Feast of Immaculate Conception will be celebrated on Thursday 8th December. Masses will be at 7.30pm Wednesday (Vigil Mass) and 10.00am Thursday 8th December. There is an envelope for the Diocesan Levy collection in your box for this Holy Day of obligation.
St Vincent de Paul Sunday
SVP will be holding their annual collection next Sunday 11th December. Any parishioner wishing to make a donation can do so by using the SVP envelopes at the back of the church, which can be returned via the collection boxes.  The funds raised will be spent in this community helping those who need it most with food and heating costs. Thank you in advance for your continued support. If anyone feels they need help, please contact us on 07803551793
Sacrament of Confession
There will be an opportunity to receive the Sacrament of Confession in the Oratory after the 10.00am Mass on Saturday 10th December.
Christmas Carol Service
On Saturday 10th December St Lawrence's Parish Choir are hosting Christmas Carols after the 6.00pm Mass.
On Sunday 11th December St Lawrence's Youth Choir will host Christmas Carols after the 11.30am Mass.
Fintona Pearses GAC would like to invite everyone to their coffee morning in St Patrick's Hall, Fintona, today Sunday 4th December from 9:30am- 2:30pm. All proceeds will go to local charity SVP. A fantastic charity to help and support people of all ages within our community in these challenging times.
GAA Corner
This week's lotto numbers were 3, 18, 19 and 23. There was no Jackpot winner. Two people matched 3 numbers and shared £100.00The Jackpot is now £2,900.00 The next draw will take place on Thursday 8th December, in The Beeches Pastoral Centre. Tickets can be purchased from the usual outlets or online  https://www.klubfunder.com/Clubs/Fintona%20Pearses%20GAC/lotto The 12 week lotto ticket sellers are reminded to have their tickets returned to Mike Kelly or The Parish Office by Monday 5th December, to enable the tickets to be updated for the next draw commencing on Thursday 8th December.
Nomination of Officers for Management Committee 2023.
The Fintona LGFA AGM is on Sunday 11th December, with the Fintona GAA AGM on Monday 12th December 2022 at 7.00pm. Nomination of Officers For the combined clubs Monday 12th December 8.00pm. Completed forms to be returned to Kieran Mc Gillion or Elaine Cassidy In person, electronically or by email to secretary.fintonapearses.tyrone@gaa.ie or fintonapearses.tyrone@lgfa.ie no later than Monday 5th December 2022. Only fully paid-up members for 2022 of either Fintona GAA or Fintona Ladies GFC are entitled to vote on any position if required.
Fintona Library
Fintona Library presents CHRISTMAS CAROLS on Wednesday 7th December with special visits from:
St Lawrence's P.S. at 10.30am    Denamona P.S.       at 11.00am     Fintona Community Choir 5.30pm
Bus to Knock
Donal Gormley is organizing a bus to Knock Shrine on Wednesday 7th December for the All Night Vigil. To book a seat or to make further enquiries contact 028 85548745 or 07786634551. Collection points will be in Aughnacloy, Ballygawley, Clogher and Fivemiletown.
The Clogher Diocesan Pilgrimage to Lourdes
The Clogher Diocesan Pilgrimage to Lourdes will take place from 7th -12th July 2023. This pilgrimage will be led by Bishop Larry Duffy. The cost is from €899 per person sharing.  This also includes hotel accommodation, meals and return flights from Belfast. Enquiries and booking should be directed to Pilgrimage Secretary: Mr. John Heuston Gave, Macknagh, Crom Road, Lisnaskea, Co Fermanagh Tel:  028 67724329 Email: john.cdp@btconnect.com. Booking forms available from the Pilgrimage Secretary or online at www.clogherlourdes.com
Supporting Your Parish by internet banking
Account Name CATHOLIC PARISH OF DONACAVEY NO. 1 ACCOUNT 8 High St., Omagh, Co.
Tyrone, BT78 1BH Account No: 02134-007 Branch Sort Code: 93-80-41 BIC: FTBKGB2B IBAN: GB26 FTBK 9380 4102