SEVENTEENTH SUNDAY IN ORDINARY TIME
25th July, 2021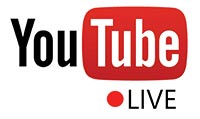 MASS TIMES AND INTENTIONS FOR NEXT WEEK
Sun         11.30am               Sunday Mass
Mon        10.00am                 Weekday Mass
Tues        10.00am                Weekday Mass
Wed        10.00am                 Weekday Mass
Thurs      10.00am                Weekday Mass
Fri           10.00am                Weekday Mass
7.30pm                Gareth Wilson
John Joe, Joseph & Sarah McCarney
Sat           10.00am                Alice McGarvey
Albert & Mary McBride sons Ignatius & Eamon
Rose Gleeson and Owen McCarroll
6.00pm               Vigil Mass
Recently Deceased: You are asked to pray for –
James (Jim) Beattie, Kilnahsogue Road
Eternal rest grant unto him, O Lord, and let perpetual light shine upon him. May his soul and the souls of all the faithful, departed, through the mercy of God, Rest in the peace.  Amen.
Sacrament of Confession
There will be an opportunity to receive the Sacrament of Confession each Saturday in the Oratory directly after the morning Mass.
Marriage
We congratulate Éilis Ní Raghallaigh, Ranafast, Co. Donegal and Shaun Monteith, Drafton, who were married in St Mary's Star of The Sea Church, Annagry, Co Donegal on Friday 16th July. May the Lord grant them the blessing of long life, good health and happiness.
World Day for Grandparents and the Elderly
World Day for Grandparents Pope Francis has set aside this day Sunday 25th July, in the Church's life and liturgy as a one dedicated to prayer, reflection and thanksgiving for the life and gifts of grandparents and older people. The theme of this first such day 'I am with you always' (Matthew 28:20), reminds us of the closeness of young and old and of the huge role played by grandparents and the elderly in the lives of young people and others, particularly in handing on the faith in our families and communities.
'Dear grandmother, dear grandfather,
the Lord's closeness will grant to all,
 even the frailest among us,
the strength needed to embark on a new journey
 along the path of dreams,
 memory and prayer'.
Amen
Lesser Spotted Ulster' coming to Fintona
The Fintona Forum have been approached by ITV/Westway Films about showcasing Fintona in their latest series. Joe Mahon and his team will be filming in Fintona and surrounding area (in the next few weeks). There will be a walk up the town. This is a great opportunity for the town and we would hope you will support us in our efforts to spruce up our town. Please get in touch with Fintona Forum if you have any ideas or suggestions at fintonacommunityforum@outlook.com or via facebook messenger.
Irish Courses in The Strule Arts Centre
Irish course for primary school teachers in Strule Arts Centre, Omagh from Monday 16th – Thursday 19th August. Cost £30.  Register for the course at www.struleartscentre.co.uk.  Information from kevin.goodwin@fermanaghomagh.com or Tel 028 82247831.
Mary's Meals -Step by Step to Feed the Next Child
Mary's Meals is currently feeding over 1.8million children a daily school meal across 19 countries. Our Annual Walk to Knock to support this life-changing work is taking place between the 24th July and the 15th August, starting in five different locations throughout Ireland and finishing in Knock on 15th August on the Feast of the Assumption. The local Mary's Meals Fermanagh group are walking from Enniskillen to Knock starting on the 7th Aug and would love for more people to join them even for a mile or two. Contact Ann Curry on 07885438529 to find out more.
Supporting Your Parish by internet banking
For those more familiar with internet banking the alternative way of making a donation to the parish is directly into the parish account,
Account Name CATHOLIC PARISH OF DONACAVEY NO. 1 ACCOUNT 8 High St., Omagh, Co.
Tyrone, BT78 1BH
Account No: 02134-007 Branch Sort Code: 93-80-41 BIC: FTBKGB2B IBAN: GB26 FTBK 9380 4102
GAA Corner
Fintona Pearses 5K Fun Run – Save the date 5K fun run will take place on Sat 4th September. The 2021 Club Tyrone GAA Summer Camp will be hosted in Fintona from Monday 26th July to Thursday 29th July. This week's lotto numbers were 10,12,25, and 29. There was no Jackpot winner. Lucky Dip  numbers  shared £100. Next week's Jackpot is now £5,000.00. Tickets can be purchased from the usual outlets. The option to purchase lotto tickets online is also available,  to do it online by  https://www.klubfunder.com/Clubs/Fintona%20Pearses%20GAC/lotto