TWENTY-FIFTH SUNDAY IN ORDINARY TIME
19th September, 2021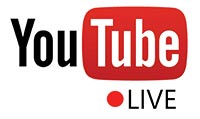 MASS TIMES AND INTENTIONS FOR NEXT WEEK
Sun         11.30am               Sunday Mass
Mon        10.00am                 Weekday Mass
Tues        10.00am                Weekday Mass
Wed        10.00am                 Weekday Mass
Thurs      10.00am                Aloysius (Patrick) McGuigan and his sister Pearl McHugh
Fri           10.00am                Weekday Mass
7.30pm                Christine Campbell
James, Susan, Francis and Mary McCarney,
Francis Daly and Roseanne Snowcroft
Sat           10.00am                Noel McCusker (1st Anniversary)
and the deceased members of the McCusker family
6.00pm               Vigil Mass
Marriage
We congratulate Mary McCarron, Corbally Road, Fintona and Joseph Gervin, Coalisland, who were married in St Lawrence's Church on Friday 10th September. May the Lord grant them the blessing of a long life, good health and happiness.
COVID-19 Support Line
ALONE manage a national support line and additional supports for older people who have concerns or are facing difficulties relating to COVID-19 (Coronavirus). Professional staff are available to answer queries and give advice. The support line is open seven days a week, 8am – 8pm, by calling 0818 222 024.
Set of Car Keys Found
A set of car keys were found in St Lawrence's Church on Friday, 10th September. The owner can claim them by contacting Mary in the sacristy or by ringing the parish office 028 82841244.
QUB Catholic Chaplaincy
The Catholic Chaplaincy at Queen's University has reopened for the new academic year.  We are a vibrant community of faith and friendship at the heart of campus where students feel welcome, listened-to, valued and supported.  For more on our liturgy schedule, events, facilities and amazing Café, visit qubcatholic.org
Drumalis Courses:
Pathways – Adult Faith Development ProgrammeTwo-year, part-time course, now enrolling for 2021-2023 intake. The course runs one Saturday per month (10 am – 4:30 pm) from October to June, either in-house at Drumalis, Larne or online via Zoom. Certificate in Christian Thought Two-year, part-time course commencing late September 2021: It is possible to do the course for validation by St Mary's University College or for personal development only.   The course is offered either in-house at Drumalis, Larne or online via Zoom. To register for either course, please contact Drumalis during office hours (Mon-Fri, 9 am – 5 pm) – 028 28276455/28272196 or email maura@drumalis.co.uk  Further information is also available on Drumalis website: http://www.drumalis.co.uk
Fintona Traditional Music Class
Fintona Traditional Music Class will resume on Wednesday 29th September in St Patrick's Hall. Due to restricted numbers will those wishing to start music must register their interest with Nuala Sweeney by messaging 07747840918 with child's name and age. Recommended start age 6+ or p3.
Irish Language Activities
Irish language classes in the Castle, Enniskillen commencing Thursday 23rd  September 7:30pm-9:30pm. Book at https://www.fermanaghomagh.com/services/arts-and-culture/irish-language/
ASPIRE
ASPIRE is the Fermanagh & Omagh District Council led employability Programme supporting people into paid employment. The employability initiative, is part funded by the Northern Ireland European Social Fund Programme 2014-2020 and the Department for the Economy. The ASPIRE Employability Programme operates in partnership with the Western Health & Social Care Trust, the Education Authority for the Western Region and delivery partner Fermanagh Rural Community Initiative.  The ASPIRE Programme provides assistance to anyone aged sixteen or over and currently unemployed, underemployed or in not full-time education through a range of FREE tailored support packages.  For further information contact us on 028 82246535, email us at aspire@fermanaghomagh.com or find us on Facebook: ASPIRE Employability Programme.
Supporting Your Parish by internet banking
For those more familiar with internet banking the alternative way of making a donation to the parish is directly into the parish account,
Account Name CATHOLIC PARISH OF DONACAVEY NO. 1 ACCOUNT 8 High St., Omagh, Co.
Tyrone, BT78 1BH
Account No: 02134-007 Branch Sort Code: 93-80-41 BIC: FTBKGB2B IBAN: GB26 FTBK 9380 4102
GAA Corner
This week's lotto numbers were 1, 5, 8 and 18. There was no Jackpot winner. Four people matched 3 numbers and shared £100. The Next Jackpot is now £5,700.00. Tickets can be purchased from the usual outlets or online  https://www.klubfunder.com/Clubs/Fintona%20Pearses%20GAC/lotto Please note that due to the club's first round championship  on Thursday 23rd September and the club hosting of a further championship game on Friday 24th September the Lotto is postponed to the following week Thursday 30th September.