Second Sunday of Advent – 5th December, 2021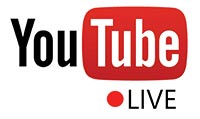 MASS TIMES AND INTENTIONS FOR NEXT WEEK
Sun         11.30am               Sunday Mass
Mon        10.00am                 Anne and Mark Fleming
Tues         10.00am               Weekday Mass
Wed         10.00am              The Immaculate Conception of the Blessed Virgin
                    7.30pm             The Immaculate Conception of the Blessed Virgin
Thurs       10.00am              Weekday Mass
Fri            10.00am               Weekday Mass
7.30pm               Maurice McCloughan
Sat             10.00am              Patsy Dorian
Jackie Campbell
6.00pm              Vigil Mass
Liz Meekie (Month's Mind)
Baptism
We welcome into our Christian faith community the following who were baptised recently:
  Rían McCullagh                             Grace McAshea
           Kaidan Doherty                             Ayrín Mullin
           Dana McGirr                           
Sacrament of Confession
There will be NO Confessions next Saturday the 11th December.
Christmas Carol Service
This year the Christmas Carol Service organised by our Parish Choir and Youth Choir will take place on the weekend of 18th & 19th December after the 6.00pm Mass and the 11.30am Mass. There will be more details in the coming weeks.
Fintona Community Forum
Remember to tune into UTV tomorrow Monday 6th December at 8.00pm for Mahon's Way – Fintona.
St Vincent De Paul
The annual SVP Sunday collection is today Sunday 5th December. Due to the COVID-19 restrictions the usual church door collection cannot take place. Any parishioner wishing to make a donation can do so by using the SVP donation envelopes at the back of the church, which can be returned via the collection boxes. Thank you for your continued support.
St Lawrence's P.S.
St. Lawrence's Primary School are having a Carol Service in St Lawrence's Church on Thursday 9th December at 11. 00am.Each year group (P.1 to P.7) is preparing a carol to reflect the Christmas story.  Giving that the number of children and staff involved is 250, spaces in the Church will be very limited. The Carol Service can be viewed on the webcam so we ask you to please adhere to the existing Covid restrictions in place in the Church.
'At home for Christmas'
Flower Show by Anne Johnston in Fintona Golf Club on Thursday 9th December at 7.30pm. Admission £10 – Refreshments included. Tickets available from Golf Shop or pay at the door.
Car Boot & Craft Fayre
There will be a Car Boot & Craft Fayre on Sunday 12th December at Ecclesville Centre from 2.00pm – 6.00pm. Contact Twyla on 07715368709 for Craft Fayre Information and Jade on 07594730361 for Car Boot information. Cars £5/Van £10
Supporting Your Parish by internet banking
For those more familiar with internet banking the alternative way of making a donation to the parish is directly into the parish account,
Account Name CATHOLIC PARISH OF DONACAVEY NO. 1 ACCOUNT 8 High St., Omagh, Co.
Tyrone, BT78 1BH
Account No: 02134-007 Branch Sort Code: 93-80-41 BIC: FTBKGB2B IBAN: GB26 FTBK 9380 4102
GAA Corner
This week's lotto numbers were 11, 15, 20 and 26. Two people matched three numbers and shared £100.00. The Jackpot is now £1,400.  The next draw will take place on Thursday 9th December, in The Beeches Pastoral Centre. Tickets can be purchased from the usual outlets or online  https://www.klubfunder.com/Clubs/Fintona%20Pearses%20GAC/lotto.
It is important that the 12-week Lotto Tickets are returned no later than Friday 10th December to either Mike Kelly, Kings or The Parish Office. This will enable the numbers to be entered online for the next draw commencing 16th December.  Our AGM will take place on Monday 13th December. Please contact Kieran for a nomination form 07919575416 which must be returned to him in person / electronically by 30th November. Please consider what you can do for your club in 2022.
EXITING NEWS. Fintona Pearses GAA intend to run beginner Irish conversation classes in the New Year. If you would be interested in taking part in the classes, please register your interest with Julie (Cultural Officer) on 07564348827. The classes will be run for free with thanks to Fermanagh and Omagh District Council.
Dún Uladh Cultural Heritage Centre
Dún Uladh Cultural Heritage Centre presents 'The Blackwater Céilí Band supported by Ciara Fox and Jack Warnock', Saturday 11th December, 8:30pm live at Dún Uladh Cultural Heritage Centre, Omagh. To get your tickets contact 028 8224 2777 or order online at www.dunuladh.ie/whats-on/dun-uladh-events. Dún Uladh Christmas Fayre will take place Sunday 5th December from 1-5pm, and will be a family friendly event with lots of festive fun.