TWENTY SIXTH SUNDAY IN ORDINARY TIME
1st October, 2023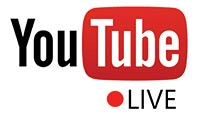 MASS TIMES AND INTENTIONS FOR NEXT WEEK
Sun        11.30am           Sunday Mass
Mon       10.00am             No Mass
Tues       10.00am            Margaret, John, Kathleen and Anne McSharry
Kathleen McLaughlin her sisters Mary Quinn and
Annie McConnell and their parents Kathleen & Bernard McLaughlin
11.00am          New School Year Mass
Wed        10.00am            Private Intention
Thurs      10.00am           Private Intention
Fri           10.00am           No Mass
                 7.30pm           Anna Boyle (Month's Mind)
Sat          10.00am           No Mass
                  6.00pm          Vigil Mass
Recently deceased: You are asked to pray for –
Martin McDonagh, Silverbridge, formerly Duncan Park, Fintona
Olive McMenamin, Dromore Road, Fintona
Eternal rest grant unto them, O Lord, and let perpetual light shine upon them. May their souls and the souls of all the faithful, departed, through the mercy of God, Rest in peace. Amen.
Baptism
We welcome into our Christian faith community the following who were baptised recently.
Rosary and Prayer
The Rosary and the prayer to St Joseph will be recited each morning before 10.00am Mass at 9.40am, during the month of October. The Rosary is also recited publicly each Friday in St Lawrence's Church at 1.15pm.
Sacrament of Confession
There will be NO Confessions on Saturday 7th October.
Adoration of The Blessed Sacrament
There will be Adoration of The Blessed Sacrament on Wednesday 4th October, in the Oratory from 10.30am – 6. 00pm. Adoration is a sign of devotion to and worship of Jesus Christ – There are still a few times throughout the day that we have no one present – can you spare an hour.  There is a book to be signed at the back of the Church and this is solely to let us know the times that needs to be covered. Please let Mary or Anne in the office, know if you think you can spare an hour!
The Synod on Synodality takes place from 4 – 29 October in Rome, on the theme: 'For a Synodal Church: Communion, Participation, Mission'. The aim of the Synodal Process is to provide an opportunity for the entire People of God to discern together how to move forward towards being a more synodal Church in the long-term. Much of the material from our listening sessions in Clogher Diocese since 2020 has found its way into the reports of the future synodal pathway here in Ireland. Ireland is represented by Bishops Alan McGuckian SJ (Raphoe) and Brendan Leahy (Limerick). This Synod will also have religious as well as lay women and men participating. In light of Pope Francis' comment that 'without prayer there will be no Synod', we are all encouraged to unceasingly pray to God over the coming weeks for Pope Francis and for all members of the Synodal Assembly.
An Evening of Songs of Faith, Hope and Love at Knock Basilica, Friday 1st December
An Evening of Songs of Faith, Hope and Love in Knock Basilica – Friday, 1st Dec – 8pm, featuring Dana, John McNicholl, Margo, Philomena Begley, and Marc Roberts with Úna Nolan & Schola Cantorum Basilica choir. A fundraising concert for Victim Assistance Charity. Tickets from Ticketmaster.ie Tickets also available from head office – for details contact Mary McNicholas, Victim Assistance Head Office, Aiden St., Kiltimagh, Co. Mayo 094 9000 251/ 086 3938871. Email: [email protected]
Hail Holy Queen Conference 2023 is live on Radio Maria Ireland from 2pm on Saturday 7th October. Speakers include Fr. Seán Maguire, Fr. Colum Power, Catherine McGowan, Fr. Freddy Warner. Radio Maria Ireland can be listened to by downloading the Radio Maria Ireland APP, Saorview Channel 210 or listen live at (01)4373277.
Trócaire
Trócaire is looking for people to join our team of Christmas fundraisers to help respond to the urgent need of poor communities around the world, including the millions of children and families caught in conflict across Ethiopia, South Sudan and Ukraine. You can take action and make a difference through a range of activities, including the promotion of our Gifts of Change – training and support will be provided. If you would like to find out more about what you can do to help now or over the Advent and Christmas period, then please email Mark McMahon at [email protected] or call 028 9080 8030.
GAA Corner 
This week's lotto numbers were 23, 28, 29 and 30. There was no Jackpot winner. One person matched 3 numbers and won £100.00 The Jackpot for next week is £3,200.  The next draw will take place on Thursday 5th October in The Beeches Pastoral Centre. Tickets can be purchased from the usual outlets or online.
Supporting Your Parish by internet banking
Account Name CATHOLIC PARISH OF DONACAVEY NO. 1 ACCOUNT 8 High St., Omagh, Co.
Tyrone, BT78 1BH Account No: 02134-007 Branch Sort Code: 93-80-41 BIC: FTBKGB2B IBAN: GB26 FTBK 9380 410